PlayStation Plus games for DECEMBER 2019!
the Christmasy Plus presents have been announced by Santa Sony on the blog!
unwrap this months goodies and what we get is... the super shooting, titan falling, gauntlet running, dimension shifting, Apex-alotto Titanfall 2! and revving up alongside that is... the juiced up, wheelying defying Monster Energy Supercross! how do these games sound for December? are they jolly and hoho enough? will they leave you stuffed, yet a bit sleepy? or are they not worth playing with and can be left for elves?
both of the games will be up to download next week on Tuesday 3rd December 2019! dont for get to grab Novembers games befrehand, right here: https://www.playstation.com/content/pdc/gb/en_GB/community.topic.html/playstation_plusgam-5TAS.html
the two PS4 games this month:
Titanfall 2
Monster Energy Supercross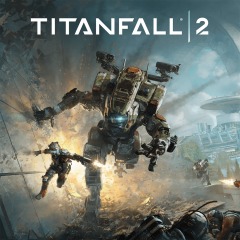 both games (and other Plus freebies) will be found here on release date: https://store.playstation.com/en-gb/home/games/psplus
and the EU PS Blog post is here: https://blog.eu.playstation.com/2019/11/27/titanfall-2-and-monster-energy-supercross-are-your-ps-plus-games-for-december/