Welcome to the PlayStation Forums Trophy Club 2. The sequel to PlayStation Forum Trophy Club by LordRoss.
The PlayStation Forums Trophy Club is a place for all things trophy related. Just earned a shiny new Platinum? Share a screenshot below and be showered with likes! Need help with a particularly hard trophy or multiplayer trophy? Ask below! Need to beat your friends trophy score and want advice on which bad game has a easy Platinum? Ask below! The trophy club has it all.
The PlayStation Forums Trophy Club will also feature a leader board for the regular members of the Forums. If you want to be added to the leader board make sure you let me know below. Make sure you '@' davum so that I see it. You will also need to be part of PSN Profiles so that I can see your stats. If you are added to the leader board, make sure you post in this thread regularly otherwise you will be removed from the club.
The leader boards will be updated on the last Monday of each month. If for some reason I can't update on the Monday, I will let you all know. The Leader boards are being done with Google Spreadsheets, so you will see the updates happen live here, no need to edit the thread thankfully. :Laughing: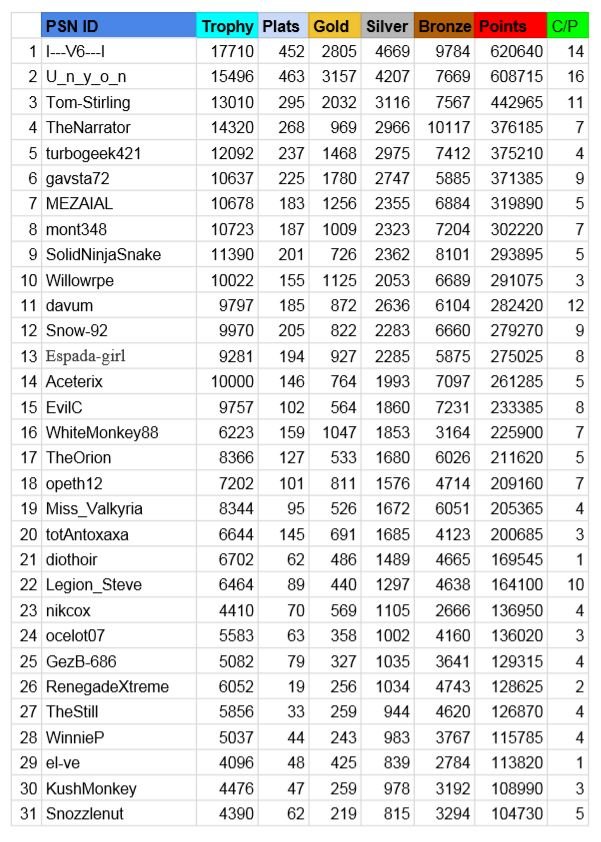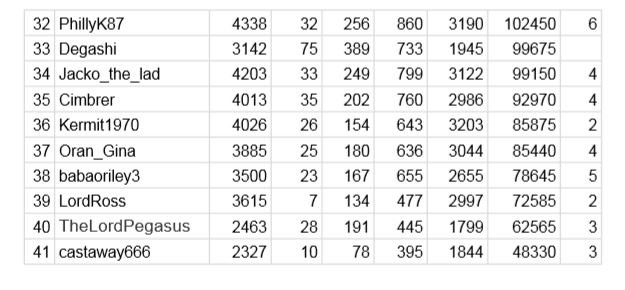 Okay ladies and gentlemen. Me and @TheNarrator have thought up a cool little idea for The Trophy Club. We are going to start running trophy based challenges each month. Sometimes they will be team based, sometimes they will be solo based. Every time you succeed at a challenge you will earn one point. Once you reach a points milestone you will earn a cool little badge made by TheNarrator to use in your forum signature.
3 points = A Bronze badge. 5 points = A Silver badge. 7 points = A Gold badge. 9 points = A Platinum badge. 12 points = A Crystal badge.
There will be no new challenge this month. Sorry all. The next leaderboard update will be on Monday 30th December 2019.